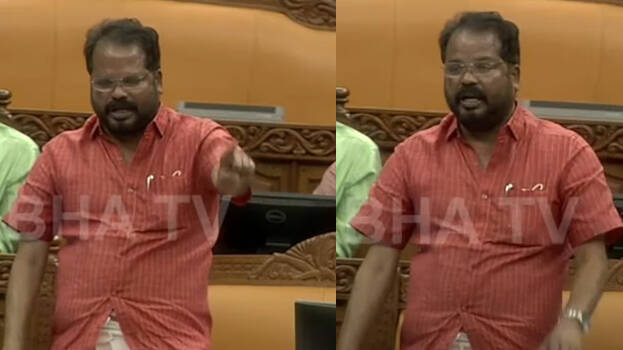 THIRUVANANTHAPURAM: The discussion on opposition's adjournment motion on the issue of gold smuggling is progressing in the assembly. P Balachandran responded to the resolution presented by Shafi Parampil.
'Shafi Parambil opened the dum biryani in the kitchen a little while ago. But it is understood that there was food poisoning. Even if we immerse the karaskaram seed in milk for years, it will remain bitter? This is what I have to ask Shafi. The keys of KPCC and BJP offices are tied to a beautiful woman's skirt. Here is an opposition that had made a move to take the life of the chief minister who is leading a good governance in Kerala. After dancing in the palace of Herod, Salome politely asked John the Baptist's head as a reward. Like that they want Pinarayi Vijayan's head,' said Balachandran.
Even in the air, the Congress and the BJP are haunting the chief minister. Aren't we the witnesses to that? They give more importance to Swapna and Saritha than Rahul Gandhi. It makes sense to criticize the government of Kerala in an exemplary manner, but are throwing dusting in the eyes of the people of Kerala,'- added Balachandran.