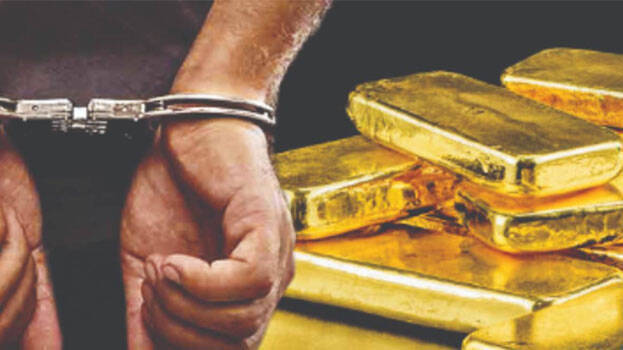 NEDUMBASSERY: The customs air intelligence unit took two into custody for trying to smuggle gold by concealing one and a half kilograms of gold in their rectum. Those taken into custody are Sharafudeen of Cherpulassery who came from Kuwait and Kunjippa, who came in Fly Dubai flight and a native of Nariparambu in Ponnani. Shihabudeen, who came from Sharjah with ornaments was also taken into custody.
Kunjippa tried to smuggle one kilogram of gold and Sharafuddin half a kilo. Both of them hid the gold mixture in the form of capsules in their rectum. The three were taken into custody during a search conducted following secret information. It is not clear for whom they smuggled the gold. It is being investigated whether they have smuggled gold in the past.

Although gold smuggling in the state had declined a bit since the seizure of diplomatic gold, it has risen again in recent times. The smugglers are adopting new ways to avoid being caught. Recently, a Malayalee woman was caught trying to smuggle gold by hiding it in the sanitary pad.