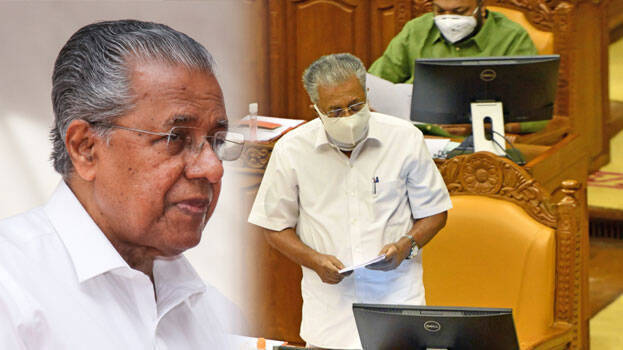 THIRUVANANTHAPURAM: Chief Minister Pinarayi Vijayan asked how the Opposition got the information in the confidential statement given by Swapna.Suresh. The CM asked the question while responding to the adjournment motion moved by the Opposition.
"Oommen Chandy and Ramesh Chennithala are nowhere to be seen when a serious discussion takes place. How is the UDF raising the allegation that the government is sabotaging the gold smuggling case? It isn't the state government that is probing the case. The complainant in the solar case has demanded a CBI investigation into the solar case. It is not the first time that the prime accused in the gold smuggling case is giving a confidential statement. She had given a confidential statement in December 2021. How is the Opposition getting the information mentioned in the confidential statement?" the CM asked.
"It is not an individual who is arranging all facilities for the accused in the case but an organization. If we look into that organization, we can clearly see a Sangh Parivar connection. The accused has been getting everything such as housing, security, car, job, salary and advocate from the organization. They even provided her with a letterhead to write to the Prime Minister. The Opposition is creating all these issues by taking into account the words of this woman," he said.
"Can dollars be carried without checking? Are airport security and customs under the control of the state government? Every person undergoes checking at the airport. If gold is smuggled extensively through the airport, it is a lapse on the part of the agencies under the Union Ministry of Finance. Why is the Congress trying to protect the central government? There is a partnership between the BJP and the Opposition," the CM added.