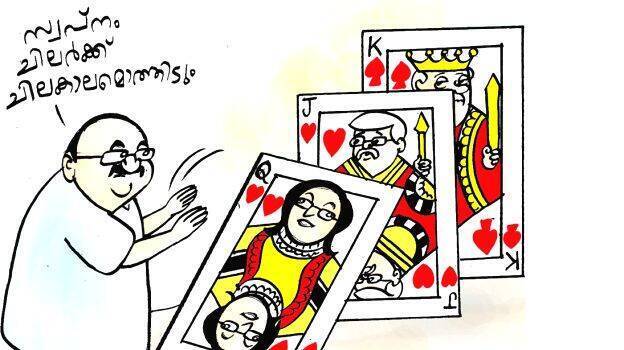 THIRUVANANTHAPURAM: Opposition leader VD Satheesan has challenged the Chief Minister to order a CBI probe into Swapna Suresh's revelation that the CM had smuggled dollars abroad. The CM responded that these baseless allegations would collapse just like a house of cards. The Assembly witnessed heated exchanges between the two fronts during the discussion on the adjournment motion moved by Shafi Parambil MLA regarding the dollar smuggling allegations. The Chief Minister lashed out at Mathew Kuzhalnadan of the Congress for his remarks against his daughter. After three-and-a-half hours of discussion, the adjournment motion was voted down.
"Why the Chief Minister is yet to file a defamation case against the accused if her disclosures were wrong and baseless? Police will arrest and release people whenever Shaj Kiran says so. How did Shaj Kiran gain so much influence in the police? The chief minister's office and department are full of incarnations. Why no action is being taken against Shaj Kiran, who made serious allegations that funds were diverted to the US?" Shafi Parambil said.
"The CM said that he did not forget his baggage on his trip to Dubai. However, Sivasankar told Customs that the baggage was sent later with the help of the consulate general. Who among them is telling the lie?" Shafi added.
The Chief Minister's responded to this by asking whether a person can carry dollars with him without undergoing checking at the airport. "Can dollars be carried without checking? Are airport security and customs under the control of the state government? Every person undergoes checking at the airport. If gold is smuggled extensively through the airport, it is a lapse on the part of the agencies under the Union Ministry of Finance. Why is the Congress trying to protect the central government? There is a partnership between the BJP and the Opposition," the CM added.