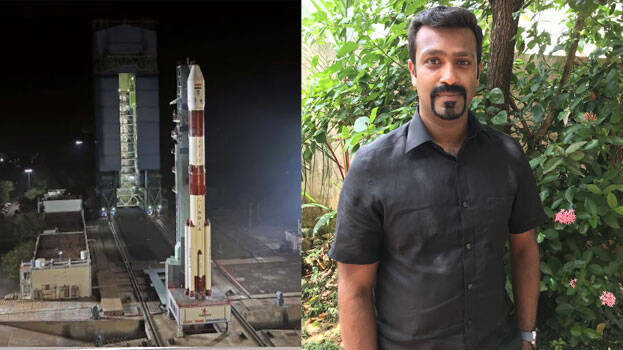 THIRUVANANTHAPURAM: As Singapore's SCOOB satellite gets launched on Thursday from Sriharikotta, it will be a proud moment for Dr Amal Chandran, a native of Ambalamukku, Thiruvananthapuram.
Amal Chandran supervised the satellite, which was built by students at Nanyang Technological University (NTU) in Singapore. He reached Sriharikota yesterday ahead of the launch. The mission is called the Student Satellite Series(S3-I) or SCOOB. The weight of the satellite is two kilograms. The launch will take place at 6.02 pm on Thursday. The 25-hour countdown began at 5 pm on Tuesday.
Three satellites are being launched from PSLV-C53 rocket today including SCOOB. This is the second commercial mission of New Space India, ISRO's commercial arm.
Amal Chandran, an aerospace engineer, is the director of the Satellite Center at Nanyang University. 'Like the US, India will also open up the satellite launch market to the private sector. The Indian businessmen will also come forward to invest in space exploration like billionaires Elon Musk and Jeff Bezos', said Amal.
Amal became interested in satellites during his research after completing Industrial Engineering from College of Engineering, Thiruvananthapuram. He is currently a professor at Colorado university in America along with being a director. He says that IIST is the best choice for those who aim for a career in space research. Such courses have also began in Indian universities and have more opportunities for higher studies abroad.