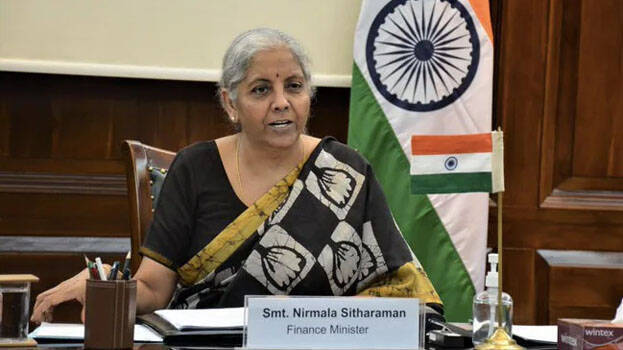 NEW DELHI: The GST Council, which met in Chandigarh, has decided to reduce the 18% GST on freight to 12%. The decision was taken as freight rates were increasing with the rise in fuel prices. The tax relief will be on vehicle rent where the cost of fuel is included.
No decision has been taken on whether the compensation cess to offset the revenue loss to the states due to GST will continue after June 30. Seventeen states, including Kerala, demanded that the cess be continued as the loss of revenue continues. Union Finance Minister Nirmala Sitharaman said the decision would be taken at the next council meeting.
The GST Council deferred a decision on levying a 28 percent tax on casinos, online gaming, horse racing and lottery after Goa expressed concerns regarding it. The GST Council which will meet in Madurai in early August, will discuss the issue.
GST on ropeway freight in hilly areas has been reduced from 18 percent to 5 per cent. The changes will take effect after July 18.
Newly introduced GST
Pre-packed meat, curd, paneer, buttermilk, lassi, honey 5%
18% GST will be levied on the fee charged by banks for the issue of cheque books
Map, Chart, Atlas 12%
12% GST on hotel room below Rs 1000/day
hospital room rent (excluding ICU) above Rs 5,000 per day shall be taxed to the extent of amount charged for the room at 5%
Tax exemption for arts and cultural training is for individuals only
12% for mango products
5% for advertisement in book form souvenirs
GST from 5% to 18%
GST from 12% to 18%
Cutting blade, pencil sharpener, blade, spoon, fork
Centrifugal pump, submersible pump, bicycle pump
LED lamp
Drawing and marking tools
Works contract for roads, bridges, railways,
Works contract supplied to central and state governments, educational institutions, hospitals etc
5% to 12%
Solar water heater
Leather shoes, manufacture of leather products, clay bricks
0.25% to 1.5%
GST is applicable
Railway freight
Spices, dried coconut kernels, jaggery, cotton, nuts
Houses for rent for business
Stem cell collection