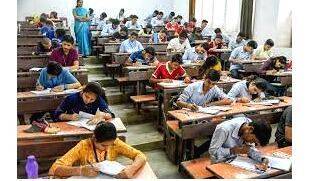 THIRUVANANTHAPURAM: The final report of the University Examination Reform Committee, appointed by the government, has recommended that the results should be published within 30 days after the undergraduate and postgraduate examinations and the mark list should be given to the students on the next day. Students should be given a unique ID number on the Aadhaar number model. The report of the committee, chaired by MG University PVC Dr. CT Aravindakumar, will be handed over to the government today.
Certificates must be made available within 15 days of application. Student life cycle, which includes all information from the time a student gains admission, should be prepared. The student life cycle should include exams, marks, certificates and qualifications of the student. In this way, the authorities can avoid having to check the academic details from class 10 onwards for any application. Job verification will also become easier.
To expedite the evaluation, an on-screen evaluation system should be implemented in which the answer scripts are scanned from the examination centre itself, uploaded in the software and digitally evaluated by the teachers. The re-evaluation should be completed within 15 days.
There should be a question bank for all courses. Colleges should be given the opportunity to conduct examinations and evaluate the first semesters of degree courses and the alternate semesters of PG courses. The question paper should be prepared by the University while the answer sheets will be assessed by teachers of respective colleges. About 20 per cent of these answer sheets should be checked outside the university to prevent irregularities.
The committee also recommended that university exams should be changed in such a way that they test the knowledge of the student rather than the memory of the student. Internal marks should be increased to 40 percent. It should be increased to 50 percent in the future. The exams should be changed to the objective mode. Open book examinations should be conducted for undergraduate and postgraduate courses. The re-evaluation should also be made fully onscreen. The answer sheets of the applicants will be scanned and published on the website.