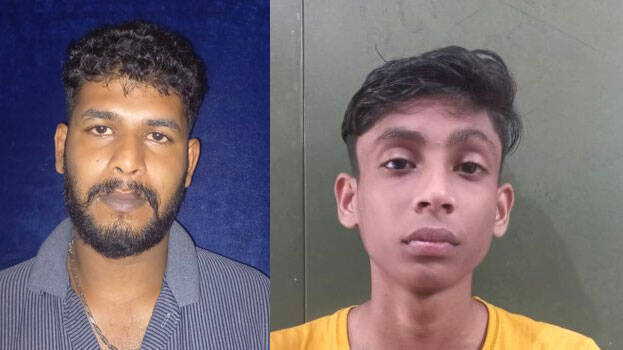 PATHANAMTHITTA: The Koyipram police arrested two people in the case of capturing a woman's bathroom scenes after barging into her house. The arrested are Sharath S Pillai (19) of Koyipram Puramattom Paduthodu Thazhathepadavil House and Sethu Nair (23) of Paduthodu Panalikkuzhy.
Second accused Sethu Nair asked the first accused Sharath to capture her nude photos after she failed to accept his Facebook friend request. Sharath reached the woman's house on the night of June 26 and barged into the house where she stays alone with her daughter. Sharath captured the nude photos on his mobile phone through the bathroom's ventilation. He reached home and then sent the photos to his friend and neighbour Sethu.
The police arrested them from Paduthodu based on the complaint of the woman. The investigating team seized the mobile phones of the two. The phones have been sent to the forensic laboratory in the capital city for collecting evidence. The team consisted of inspector Sajeesh, sub inspector Anoop, ASI Vinod, SCPOs Girish Babu, Jobin John and woman civil police officer Shebi.