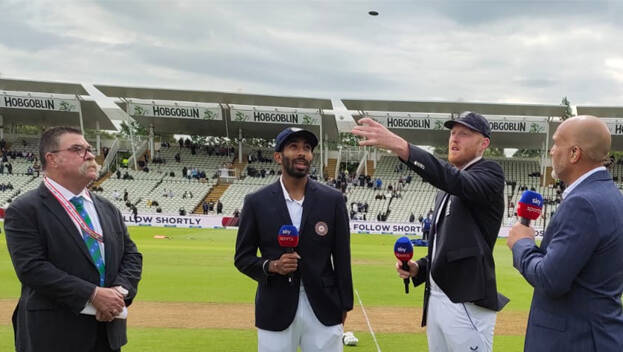 BIRMINGHAM: Former England opener and current commentator Mark Butcher has congratulated Jasprit Umrah, who is leading India for the first time as captain in the fifth Test against England. "Congratulations! it's not often do we have fast bowlers as captains but fast bowlers as captain of India have never happened before", said Butcher.
However, Umrah was quick to correct him and said, "Well, it has happened before, Kapil Dev was the captain." The interesting conversation between the duo took place during the toss.
Vice-captain Jasprit Bumra will be leading India in the last match against England as permanent captain Rohit tested positive for Covid-19. Both teams are currently playing a rescheduled match in the India-England Test series, which came to a halt mid-way, last year.