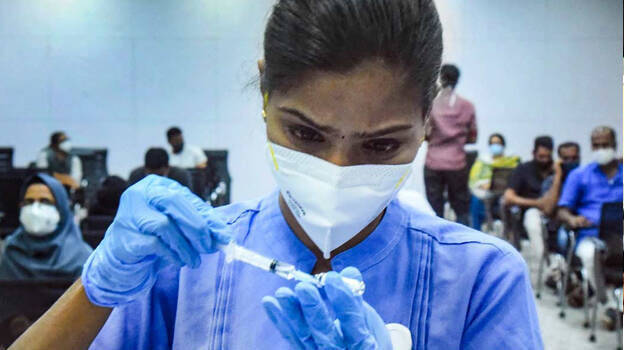 THIRUVANATHAPURAM: There has been a slight decrease in the Covid cases in the state as compared to last day's figures. A total of 3599 cases were reported on Friday. Majority of the cases were reported in Thiruvananthapuram on Friday. A sum of 943 cases and 844 cases were reported in the capital city and Ernakulam, respectively. 14 deaths were recorded within the last 24 days.
Majority of the deaths were reported in Kollam. The number of deaths are as follows: Kollam (5), Kottayam (3), Thiruvananthapuram (3), Malappuram (2), Ernakulam (1). The death rates in the state have remained unchanged for the second consecutive day.
The Covid cases in districts are as follows: Thiruvananthapuram (943), Kollam (336), Pathanamthitta (212) Idukki (60), Kottayam (394), Alappuzha (844), Thrissur (151), Palakkad (101), Malappuram (78), Kozhikode (175), Wayanad (31), Kannur (54), Kasaragod (21).