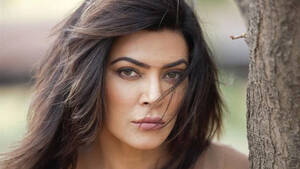 MUMBAI: Sushmita Sen says that her children are not the reason for her not getting married yet. Sen stated that she has not given up on married life, but that the men who came into her life could not live up to her expectations and that is the reason why she is still single. Sushmita was responding to the news that the actor has not married yet because of the opposition of her adopted daughters.
'Both my kids have accepted people in my life with open arms, never made a face. They have given everybody equal measure of love and respect. The only reason I never got married is because the men in life were a let down. It had nothing to do with my kids.', said Sushmita Sen. She has two adopted daughter, she adopted Renee in 2000 and Alisha in 2010.
Sushmita was earlier in a relationship with Rohman Shawl, a model and singer who is 15 years younger than her. But the relationship was criticised because of age-gap. Last year, the couple announced their break-up on social media.