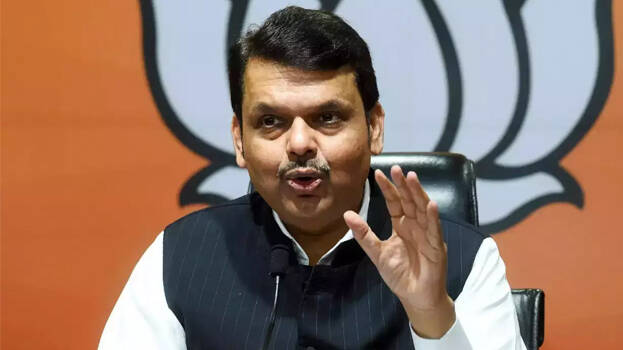 MUMBAI: BJP leader and former Chief Minister Devendra Fadnavis has stayed away from the celebrations of the seizure of power from Shiv Sena in Maharashtra. Fadnavis was absent from the celebrations held at the BJP headquarters in Maharashtra today.
Sources close to Fadnavis said that he did not attend the celebrations at the BJP headquarters as he is having some discussions related to the upcoming aasembly sessions starting from July 3. Leaders said that Fadnavis would not attend the BJP's national executive meeting in Hyderabad as he is busy with assembly sessions.
Following the resignation of Uddhav Thackeray, it was widely expected that Devendra Fadnavis would become the next Chief Minister. But Fadnavis decided to step down from the cabinet. Fadnavis finally agreed to take over as Deputy Chief Minister at the insistence of the BJP national leadership.