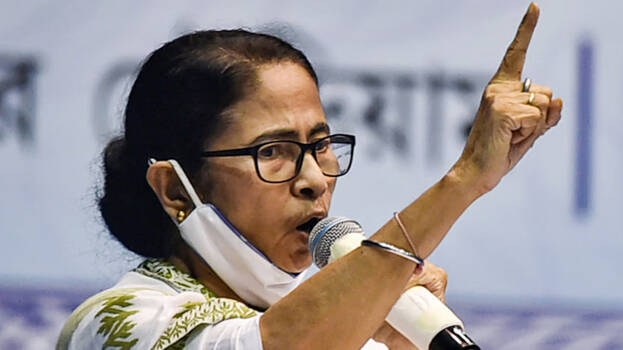 KOLKATA: Bengal Chief Minister Mamata Banerjee has said that BJP's Draupadi Murmu is a better candidate than opposition parties' presidential candidate Yashwant Sinha. Mamata also said that she could have considered supporting Draupadi Murmu if NDA had informed before. Mamata was speaking at a function related to the ISKCON Rath Yatra. Mamata played a key role in choosing Yashwant Sinha as the opposition candidate for the grand alliance. It is very strange that she herself has now rejected their own candidate.
Mamata said it is always better to make a joint presidential candidate like that of APJ Abdul Kalam. Mamata said that the BJP had sought her opinion before announcing the presidential candidate but did not say who the candidate would be. She said that there is still a possibility of supporting Draupadi Murmu as the presidential candidate, but the opposition candidate has been chosen by 17 political parties and hence she cannot take a decision in this regard alone.
At the same time, BJP National Vice President Dilip Ghosh said that Mamata has now changed her stance because it is certain that Yashwant Sinha, the candidate of the opposition parties, will be defeated by a huge margin. Senior Congress M Adhir Ranjan Chowdhury said that Mamata has now changed her stance because she felt that her action would invite opposition from the BJP. He added that Mamata has always done such things to maintain good relations with the BJP leadership.