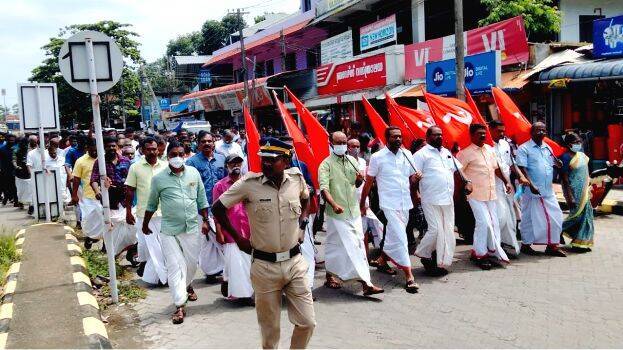 THIRUVANANTHAPURAM: CPM led strong protests in the state against the bomb attack on AKG Centre. Protests were held in the district headquarters as well. CPM activists emotionally connected and responded likewise in the incident. Public meetings organized in most of the centres witnessed huge participation.
Provocative slogans were raised at the protest rally organised in Ambalappuzha by H Salam, MLA . A CPM leader's provocative speech in Kozhikode has landed in controversy. More than 2,000 people participated in the rally organized by the CPM district committee in Thiruvananthapuram. A protest march was also held under the leadership of DYFI.
Chief Minister Pinarayi Vijayan visited the AKG Centre on Friday morning and inspected the site of the attack. People including Ministers and MLAs have also visited the Centre.