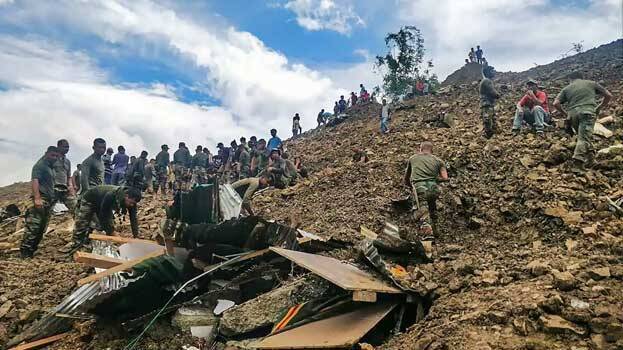 IMPHAL: Manipur Chief Minister N Biren Singh informed that the death toll has reached 81 after a landslide hit an army camp in Imphal, Manipur.The Chief Minister also said that 16 dead bodies were found. The accident took place last Wednesday in the Imphal-Jiribam construction site of ​​the railway line connecting the northeastern states.
'It is the worst incident in the history of Manipur. Around 55 persons are trapped. The rescue operation will continue for a few more days.', said the Chief Minister.
The landslide hit the military camp built to provide security for the construction site. Railway workers, personnel of the 107 battalion of Territorial Army and civilians were among the casualties. Bad weather and heavy rains are hampering the rescue operation. The rescued people are being treated at the army medical unit. The Assam Rifles, NDRF and Manipur Police are conducting the rescue operation.