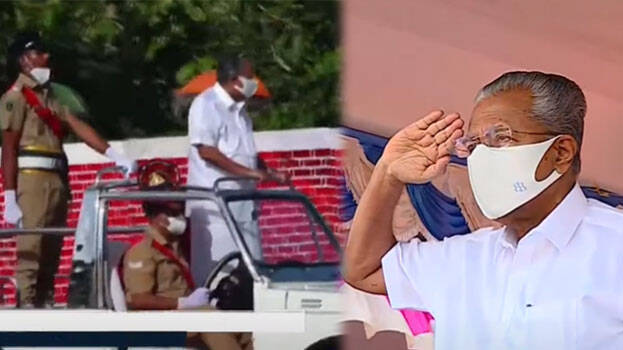 THIRUVANANTHAPURAM: The passing out parade of 99 driver police constables, who completed their training, took place in Thiruvananthapuram. Chief Minister Pinarayi Vijayan took the salute at the parade held in SAP Ground, Peroorkada. The Kerala police force has become the most noticed force in the country, said the chief minister.
"The police have risen to a different level than in the past. The bad image of the British era has changed. A new face was given to the police by the EMS government in 1957.
The Kerala police have become a force noticed by the country. The specialty is that there are professionals among those who join the police force. There has been changes in the working of the force as well", said the chief minister.