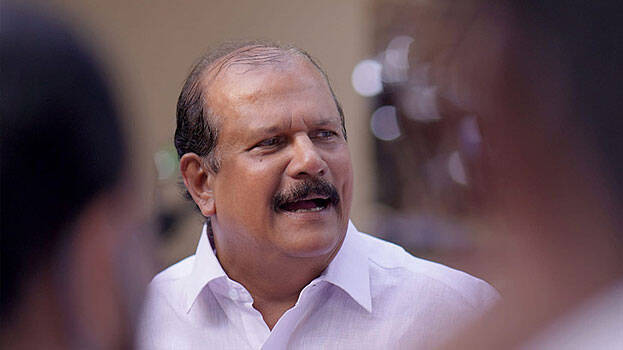 THIRUVANANTHAPURAM: PC George insulted a woman journalist while talking to the media after his arrest in a sexual harassment case.
The journalist asked why did he mention the name of the victim in the harassment case. 'Who else's name should I say then, can I say your name?' asked George. The journalists expressed their protest. Those who accompanied PC George also tried to attack the journalists.
PC George has been arrested by the museum police in a sexual harrassment case registered on the complaint of the main accused in the solar scam case. He was arrested on charges of insulting womanhood. As per the complaint, PC George caller her to the Thycaud guest house, groped her and sent obscene messages on the phone.
He repeated to the media that he had done nothing wrong and would prove his innocence. 'The complainant is taking revenge. I haven't done anything wrong. This is a fake case. This is a revenge for not testifying in another case. I will not molest any woman.', said PC George.
'I am a social worker. I talk decently to the girls who meet me. I am a person who shows love and respect. May God forgive them for doing these acts after taking money from Pinarayi Vijayan.', said George.