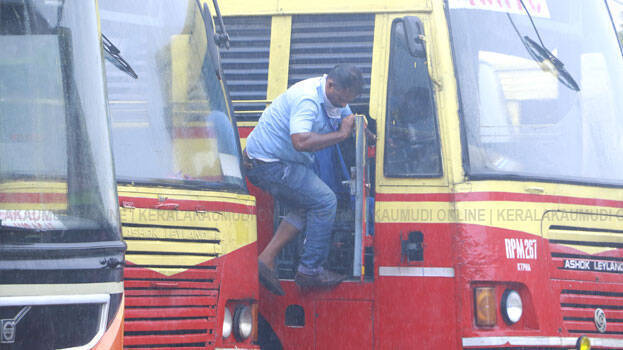 THIRUVANANTHAPURAM: KSRTC has bought 10 CNG buses at a cost of Rs 6.5 lakhs instead of purchasing a CNG bus worth Rs 65 lakh. The first bus of its kind is all set for its maiden ride. The technique was to replace the engine of old diesel buses with CNG engines. A sum of Rs 65 lakh, including annual maintenance charges, is required to buy a new CNG bus. However, 'Jio Luck', a Delhi-based company, has successfully converted diesel buses into CNG buses, at a mere expense of Rs 6.5 lakh.
The bus, which is currently in Alappuzha, will be brought to Thiruvananthapuram for test drive. As the capital city has more uphill and downhill roads, the bus will be driven here to test its fuel efficiency. The service routes will be decided based on the test results. The KSRTC management has decided to convert 100 diesel buses into CNG soon.
On June 23, Kerala Kaumudi had reported that the KSRTC's decision to buy 700 CNG buses at double price, would prove to be a burden in the long run. Following which, the corporation withdrew its decision and opted to convert diesel buses in a much profitable way. According to estimates, the bus will be profitable even if it runs services only for three years.