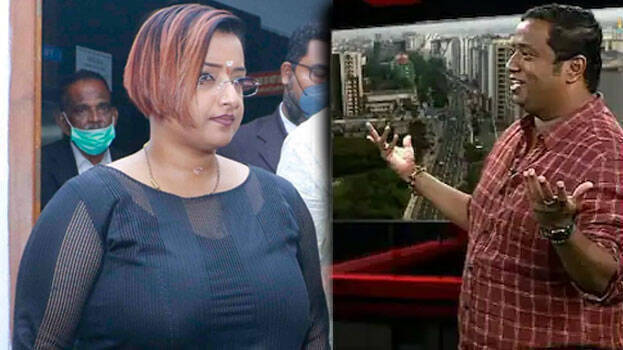 KOCHI: The Enforcement Directorate (ED) has issued a notice to Shaj Kiran, alleged by Swapna Suresh as messenger of the chief minister, to appear for interrogation. He has been asked to appear at 11 am tomorrow. The interrogation is based on Swapna's secret statement.
Swapna came to the fore levelling allegations against Shaj Kiran soon after she gave secret statement against the chief minister in the court. She had also exposed an audio clip of her dialogues with him. However, Shaj Kiran had denied everything raised against him. The main allegation was that all the dialogues were edited.
The special investigation team had earlier questioned Shaj Kiran twice in the conspiracy case filed by former minister K T Jaleel in connection with Swapna's revelation.

Meantime, Swapna had asserted that as long as she is alive will cooperate with ED's probe. Her response was in the wake of the death threat.
There were threats from the beginning. Nobody revealed their names then. As they were net calls didn't take into face value. Noufal threatened to eliminate me if controversies are not stopped. The second call mentioned the name of Marad Aneesh. When inquired, realized that he is a criminal.

Swapna alleged that the crime branch is sending summons during ED's interrogation to obstruct their investigation. Will cooperate with the crime branch. Swapna said the case against George is not related to her.
Swapna Suresh will be staying in Koonammavu in Ernakulam. Koonammav is three kilometres north of Edapally on National Highway 66. Swapna and her team from Palakkad shifted to a two-storied building here. Swapna said she got the house after a lot of difficulty. She said the police, special branch and the locals are threatening the owner of the house.