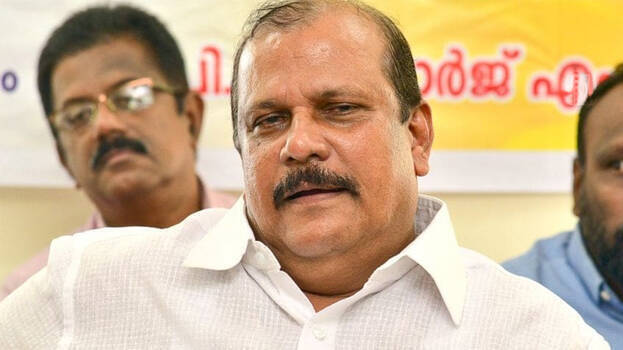 THIRUVANANTHAPURAM: The Thiruvananthapuram Judicial First Class Magistrate Court has expressed doubt in the sexual harassment case against PC George. The court made the observation in its order granting bail to George. The court said that the complainant did not explain the reason for the delay in filing the complaint against George. The court, which observed that the complainant was the person who filed a similar complaint against the former minister, pointed out that she had proper knowledge of legal procedures. According to the complainant, the incident took place on February 5. However, it took her five months to approach the police. The court observed that the complainant had not specified the reason for this.
The court also observed that the police action in arresting PC George did not comply with the norms of the Supreme Court. PC George was summoned for questioning in another case. He was arrested while its proceedings were ongoing. The court observed that notice under 41A should be given at the time of arrest and the accused should also be given the right to express what he has to say about the case and these two things were not followed in the arrest of PC George.

The court stated in the bail order that it was convinced that the accused was cooperating with the law as he was being subjected to legal proceedings related to another case at the time of his arrest. The court granted bail to PC George yesterday.