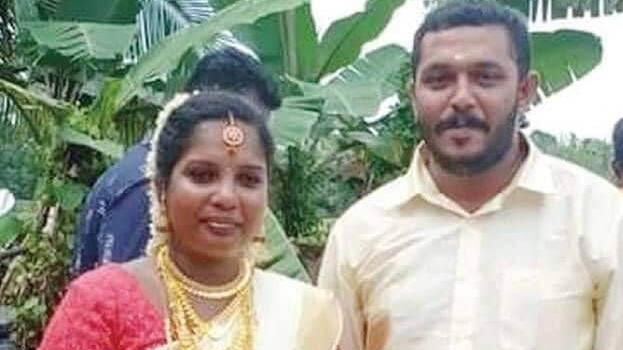 KOZHANCHERY: In the incident of the death of a woman and her unborn child, the woman's family has levelled serious allegations against the husband. The dead has been identified as Anitha, a native of Mallappuzhassery. According to the women's relatives, she was brutally tortured by her husband. There were only two rooms at their house. He used to stuff a cloth into Anitha's mouth while beating, said her parents.
The couple had a love marriage. During the wedding, Anitha's family had gifted Jyothish a car of Rs 5 lakh and 35 sovereigns of gold. Initially, Jyothish used it as taxi at times. Later, it was pawned for Rs 80,000 at a private banking company. Soon after, the car was seized by the firm due to non-payment of money.
Following this, Jyothish stopped going for work. He had been living off our money, said Anitha's relatives. Jyothish had also threatened Anitha from revealing about the death of their unborn child.
Foul odour came out even when she took breaths. Yet, she did not say anything, even when endured serious pain, in fear of her husband. As her health deteriorated, she was rushed to the hospital by her mother and brother.
In the first surgery, the unborn child was removed and in the second one, her uterus was removed. But, her life could not be saved. According to Anitha's mother, the doctors said that only the foetus' foot was found during the surgery.