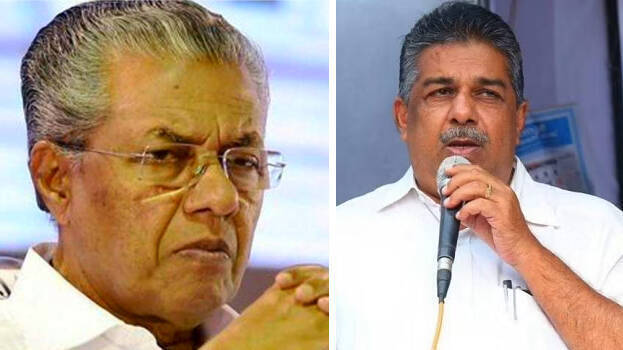 THIRUVANANTHAPURAM: Minister Saji Cheriyan's controversial remark against the Constitution has invited criticism even from those within the LDF. While CPM leaders, including MA Baby, took the position that the minister need not resign, constituent party CPI sharply criticized the minister. The CPI thinks that the minister's speech was inappropriate and the controversy may lead to a legal crisis. The CPI also added that the minister might receive a setback if the issue reaches the court as a legal battle.
This stance of the CPI, which is the largest party after the CPM in the Left Front, may make the Pinarayi cabinet more defensive. The state government is already suffering a severe headache in the forms of the Swapna Suresh issue, the AKG Centre attack, and the arrest of PC George. Saji Cheriyan's controversial speech is sure to put more pressure on the Pinarayi cabinet.
The Opposition has already come up demanding the resignation of Saji Cheriyan. It is learned that complaints are flooding against the minister in the Raj Bhavan. A BJP team led by former BJP state president Kummanam Rajashekhan reached the Raj Bhavan and lodged a complaint with the governor. Speaking to the media, Kummanam demanded the removal of Saji Cheriyan from the cabinet for questioning the dignity of the Constitution.

The controversy erupted after Saji Cheriyan harshly slammed the Indian Constitution at a public event. The Indian Constitution is meant for helping to loot the people of the country, criticized the minister while delivering the inaugural address at a public event 'Noorinde Niravil' in Mallappally.
All of us say that India has a beautifully written constitution. However, I say that we have written a constitution that is meant to loot the people of India. Indians have written a constitution that was prepared by the British. Although there are good things such as democracy and secularism written in every nook and corner of the constitution, it only aims to exploit the common man", the minister said.
Later, CM Pinarayi Vijayan sought an explanation from Saji Cheriyan for his statement against the Constitution. The chief minister asked him to explain the circumstances under which the statement was made. The CM sought the explanation after Raj Bhavan intervened in the matter.
Saji Cheriyan later expressed regret in the assembly for his remarks against the Indian Constitution at a public event. The minister alleged that his speech was misinterpreted. Meanwhile, the CPM leadership defended the minister, with politburo member M A Baby stating it could be a slip of the tongue.