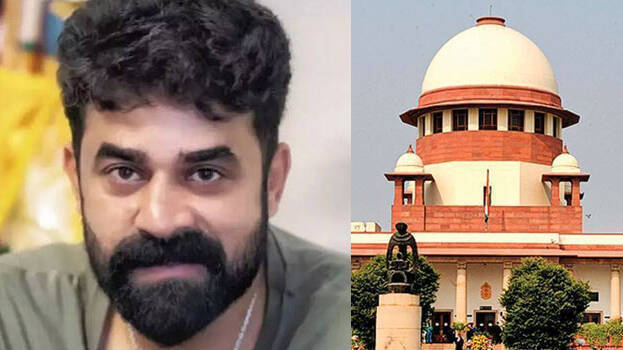 NEW DELHI: The Supreme Court rejected the plea seeking cancellation of the anticipatory bail granted to actor and producer Vijay Babu in the case of sexually abusing an young actor. The apex court on Wednesday declined to interfere in the order of the high court.
However, the Supreme Court has made some changes in the bail conditions. The court said he should not leave Kerala without the permission of the court. The high court had given permission to question him from June 27 to July 3. The apex court made changes in it and said that he can be questioned further if required.
Senior advocate Jaideep Gupta on behalf of the state government requested the vacation bench to consider the plea urgently. As per that, the case was considered today. The police want his anticipatory bail to be cancelled and to question him in custody. The complainant in her plea mentioned that the actor is budging pressure on her to withdraw the complaint and also sought cancellation of the anticipatory bail granted by the high court on June 22.