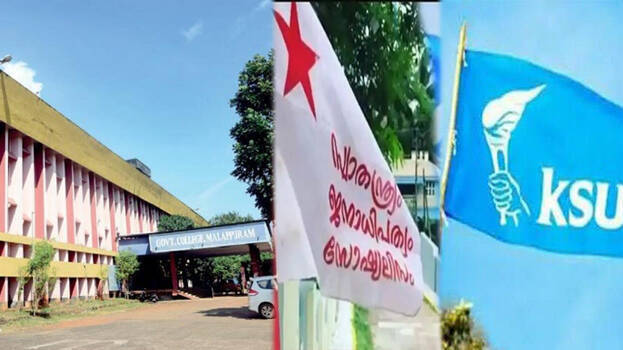 MALAPPURAM: Leaders of the SFI and KSU were arrested in the case of theft of electronic devices from Malappuram Government College. 11 batteries and two projectors were stolen from three departments. Seven including SFI unit secretary Victor Johnson and KSU unit president Athif have been arrested.
The college authorities noticed the theft on Monday. Electronic devices worth Rs one lakh have gone missing. The theft happened in the departments of Chemistry, Urdu and Islamic History. Six of the stolen batteries were working and five were unusable.
The college principal lodged the complaint at the Malappuram police station. The accused were produced in the court. Four SFI members were suspended from the organization after the incident.