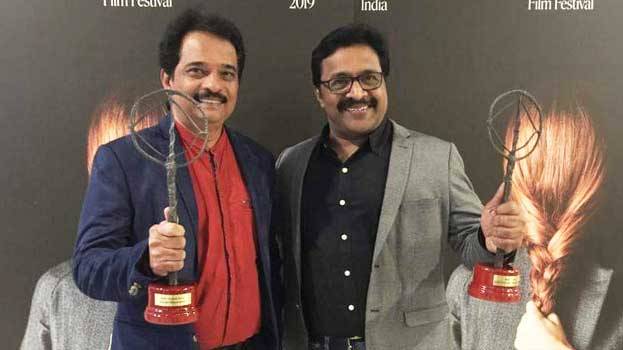 Renji Panicker, Malayali's favorite script-writer-director turned actor, has won an international award for his acting. He was awarded the best actor for his performance in the movie 'Bhayanakam' at the Madrid Imagine India Film Festival. The film also won the award for the best scriptwriter. Jayaraj, the director of the film, penned the script as well.
Jayaraj's 'Bhayanakam' takes a part out of Thakazhy's novel 'Kayar'. The movie discusses how the Second World War affected Kuttanad. The return of a soldier to his native place Kuttanad after losing his leg in the war and his struggles in life dealing with the fear of war is the theme of 'Bhayanakam'.
Nikhil S. Praveen, the cameraman of the film, is National Award winning scriptwriter. Jayaraj had also been honoured at the Berlin Film Festival for his movie 'Ottaal'. 'Bhayanakam' is Jayaraj's six the film in the Navarasa series.