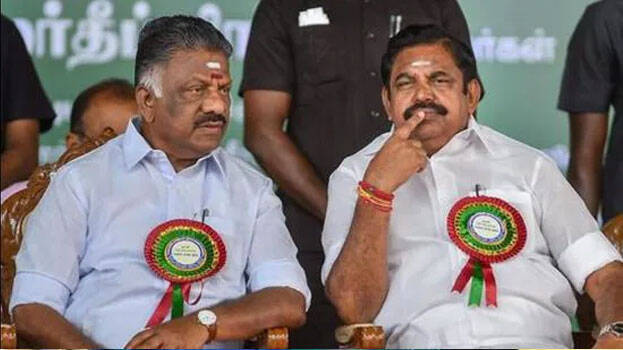 CHENNAI: Tensions are rife within Tamil Nadu's principal opposition party All India Anna Dravida Munnetra Kazhagam (AIADMK). Ahead of the high court's verdict on O Paneerselvam's plea seeking to stall the meeting called by Edappadi K Palaniswami, the supporters of both factions clashed outside the party headquarters in Chennai.
During the clash, stones were hurled on parked vehicles and supporters of the O Paneerselvam (OPS) faction, vandalized Palaniswami's vehicle. The supporters of Edappadi K Palaniswami (EPS) faction burnt OPS posters. Meantime, the high court rejected Paneerselvam's plea to stall the general council meeting. Following which, AIADMK council convened the meeting. With the high court ruling in its favour, the general council venue has come under the control of the EPS faction.
In the meeting, Palaniswami is expected to be elected as the party's interim general secretary. Paneerselvam is likely to lose his treasurer post. Earlier, the OPS had argued that only the coordinator and joint coordinator could legally convene the meeting. Meanwhile, Paneerselvam argued that the meeting called by the newly appointed presidium chairman was technically illegal and hence unacceptable.