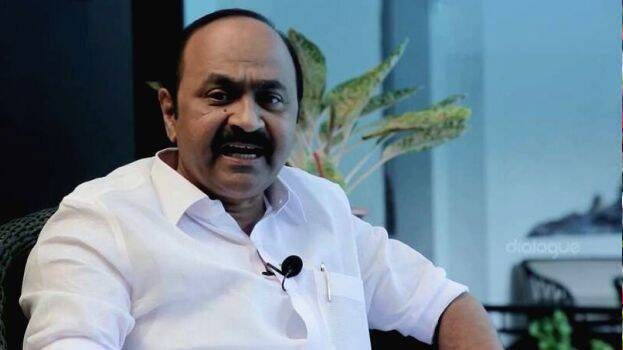 The CPM's allegation of sharing a venue with the RSS also applies to V S Achuthanandan, said opposition leader V D Satheesan.
Taking to Facebook, Satheesan wrote, "I had participated in a book release function of P Parameswaran's work on Swami Vivekananda. It was M P Virendra Kumar, who had suggested my name for the event. The book was released in Thiruvananthapuram and Thrissur. It was then opposition leader V S Achuthanandan, who had released the book in Thiruvananthapuram. I released the same book in Thrissur."
"What Vivekananda said about Hindu and the Hinduism of the Sangh Parivar are two different things", wrote Satheesan.