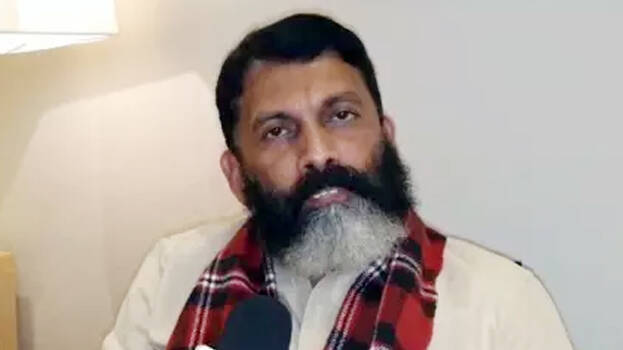 PALAKKAD: The arrest of HRDS secretary Aji Krishnan is an act of revenge, alleged the High Range Rural Development Society (HRDS). Aji Krishnan has been framed in a false case for hiring Swapna Suresh, who had dragged people including Chief Minister Pinarayi Vijayan into the gold scam controversy, alleged the HRDS.
Those voicing against the government are being silenced and Aji Krishnan is the latest victim, said HRDS in its statement. A police complaint, alleging that Aji Krishnan had encroached on adivasi land, burnt adivasi houses and attacked tribals, was lodged by a Sholayur native, a year ago.
Aji Krishnan, who was abroad, returned home on Monday morning. He was arrested by around 8:30 pm, last day. He will be produced before the Mannarkkad Court at 11 am, on Tuesday. HRDS is a high-profile non-governmental organization that operates in tribal areas in the states of Kerala, Tamil Nadu, Gujarat, Tripura, Assam and Jharkhand.