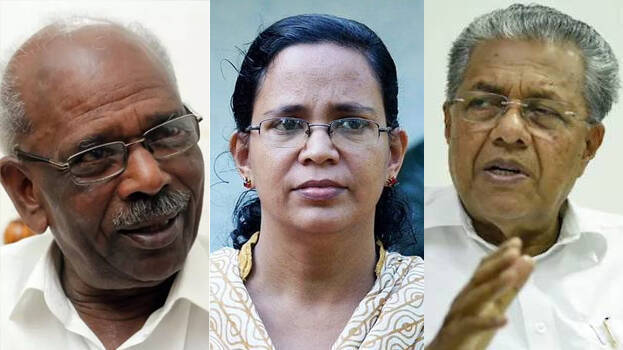 THIRUVANANTHAPURAM: CPM MLA MM Mani on Thursday made offensive remarks against KK Rema MLA in the Assembly. "Here a great woman spoke against the government. That woman became a widow and that's their fate. None of us are responsible for it," Mani said in the Assembly.

Following this, the opposition MLAs entered the well of the House and protested against Mani. The House was then adjourned. Opposition leader VD Satheesan responded that MM Mani's speech was cruel, insulting and indecent. Although the House reconvened, the opposition staged a walkout demanding an apology from Mani.
Meanwhile, MM Mani, who stood firm by his statement, said he did not intend to insult anyone. "I said things that I felt from my point of view. It is not right to insult the Chief Minister. If you make noise in the Assembly, it cannot be accepted," Mani said.
Chief Minister Pinarayi also came out defending Mani. "The opposition is staging protests claiming that Mani insulted someone. I heard Mani's speech. He said that we did not have any part in the woman becoming a widow. Being called a great woman is not slanderous. Mani spoke from his experience," the CM said.
The opposition staged a walkout protesting the government's and the Speaker's stance.