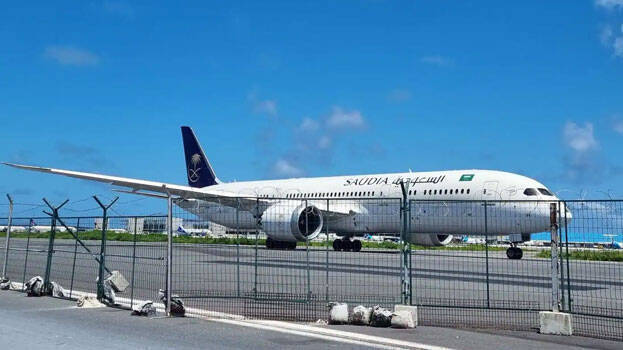 NEW YORK: A Saudi Arabian flight became the most tracked plane in the world, last day. According to reports, Saudi flight 788 from Male to Singapore was tracked by almost 5,000 people. The flight is believed to be carrying Sri Lanka's former president Gotabaya Rajapaksa from Maldives to Singapore. This is the reason why so many people are tracking the plane. The report states that this is proof that the world is closely watching the developments in this island nation, even though it is not a decisive power in the world.
Gotabaya Rajapaksa, who had fled the country along with his wife and two body guards following protests, submitted his resignation before the speaker last day, soon after he flew to Singapore from Maldives. The plane landed at Singapore's Changi airport at Indian time 4.47 pm last day. According to reports, the four of them will arrive at Jeddah in Saudi Arabia. However, the Singapore external affairs ministry has said that Rajapaksa arrived for a personal visit and that he has not been given asylum in the country. Gotabaya had fled to Maldives in a special air force flight from Sri Lanka on Wednesday morning.
Meantime, despite Gotabaya's resignation, protests have not come to an end in Sri Lanka. The protesters are not ready to accept Prime Minister Ranil Wickremesinghe as their acting president. However, Wickremesinghe is of the position that he will resign after the formation of an all-party government.