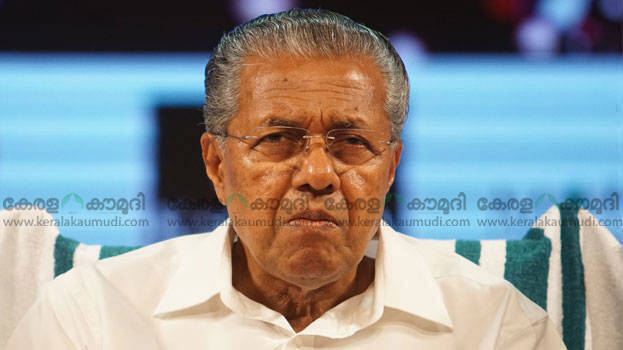 THIRUVANANTHAPURAM: The government has retracted its decision to leave the Waqf Board appointments to PSC. In this regard, Chief Minister Pinarayi Vijayan informed the Assembly that the government will bring an amendment in the law and introduce a new system for appointments to the board. The Chief Minister was replying to PK Kunhalikutty's attention-seeking motion. The chief minister said that the government's stand was clarified earlier after the discussion with the Muslim organizations and the law amendment is being made on the basis of the public opinion gathered in the meeting.
"Kunhalikutty himself knows that the action taken by the central government and the action taken by the LDF government in Kerala cannot be compared. The decision to leave appointments to the Waqf Board to the PSC was not made in secret. It has been discussed in this House itself. The only issue raised by the IUML at that time was that the employees of the Waqf Board would lose their jobs. An assurance was then given that the temporary workers who are still there will be regularized. It was passed by the assembly after that. The League has now raised this as an issue after some time had passed".
"In 2016, the meeting of the Waqf Board decided to leave the vacant appointments to the PSC. The Legislature passed a bill to replace the ordinance issued in this regard. The fact is that when the bill was left to the subject committee for detailed scrutiny, no one objected to the discussion in the assembly or to leaving the appointment of the Waqf Board to the PSC".
"Following the enactment of the law, Muslim community organizations have expressed some concerns. Following this, a meeting of representatives of Muslim organizations was called. It was made clear on that day that a decision in this regard would be taken only with an open approach. All participating organizations agreed with the government's position. The government has not yet taken any further action regarding leaving the appointment to the Waqf Board to the PSC. The government accepts in principle the consensus reached in the meeting of representatives of Muslim organizations and intends to take necessary steps to amend the law. A new system for appointing eligible persons will be implemented with the amendment of the law.", the Chief Minister said.