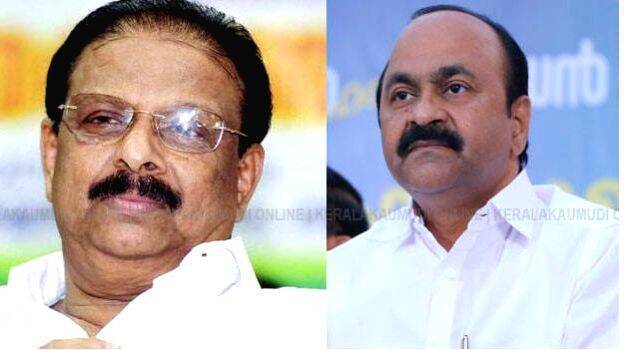 THIRUVANANTHAPURAM: DYFI has lodged a complaint to DGP stating that KPCC President K Sudhakaran and Opposition leader V D Satheeshan has conspired to assassinate CM and demanded an investigation on this. DYFI State Secretary V K Sanoj alleged that the protest by the Youth Congress on the flight was a conspiracy and also stated that K Sudhakaran and V D Satheesan were involved in it. Youth Congress workers are not the only accused in the case. Sanoj also said that the protest took place inside the flight with the consent of Sudhakaran and Satheesan.
Meanwhile, V D Satheeshan challenged to file a case against him. He said not to threaten K Sudhakaran or him and asked whether CM became a coward after witnessing the protest by two Congress workers.
Yesterday, former MLA K S Sabrinathan was arrested by the police for conspiracy on murder attempt against CM. Later, the court granted bail to Sabrinathan. Also, in the complaint filed by Youth Congress workers, Thiruvananthapuram First Class Magistrate Court had ordered to file a case against LDF Convenor E P Jayarajan. It has been proposed to file a case on charges of attempt to murder and criminal conspiracy for manhandling Youth Congress workers. The new move by DYFI is followed by this.