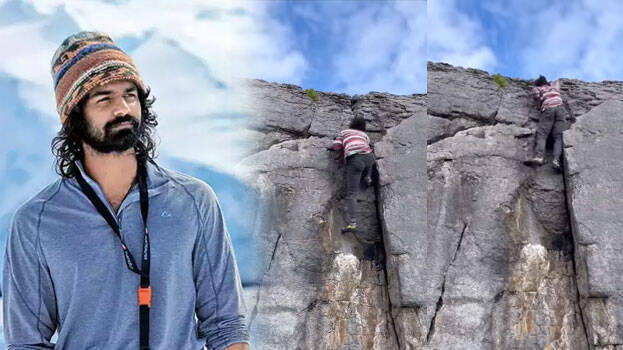 Pranav Mohanlal is an actor who had won hearts through his journeys and parkour skills even before garnering attention via movies. The videos shared by those who meet Pranav during his journeys, often go viral on social media. The star kid spends more time traveling than acting in films.
Now, fans have been awestruck after watching Pranav's climbing skills. Unlike usual, this time Pranav himself has shared the video through his Instagram story.
The video show Pranav effortlessly climbing a huge rock without even using a rope. Numerous people have commented on the video. "Mallu Spiderman is back", "Boy is in different track", wrote some fans. Some others commented, "If we do this, then the locals will say that we are on drugs." However, some also pointed out that the actor's deed is quite dangerous.
Meantime, Pranav's last release 'Hridayam' was a major hit at the box office. Directed by Vineeth Sreenivasan, the film is one of the few films to have achieved financial success this year.