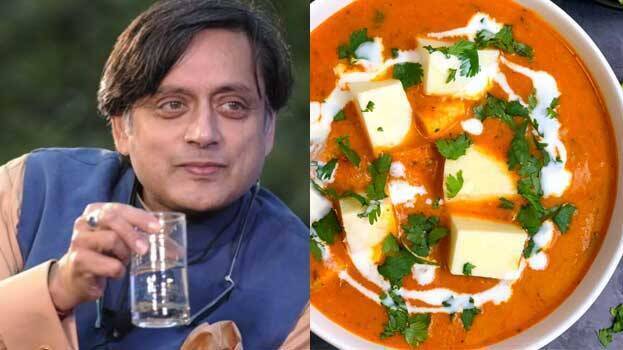 NEW DELHI: Congress leader Shashi Tharoor MP is someone who never hesitates to tweet tough words and express his stance on social issues. Now, the leader's latest tweet has garnered a lot of attention on social media. The MP has taken a dig at the central government for its decision to levy Goods and Services Tax (GST) on packaged and labelled food items.
Pre-packaged and labelled food items, including paneer, were brought under GST on Monday. The MP shared the news by tweeting a WhatsApp forward on his official Twitter handle. The post read, "GST on Paneer: 5%, GST on Butter: 12%, GST on Masala: 5%; New Maths Question: Calculate the GST on Paneer Butter Masala?". Sharing the post, Tharoor wrote, "I don't know who comes up with these brilliant WhatsApp forwards but this one skewers the folly of the GST as few jokes have!".
As per the central government's latest decision, a five percent GST rate will be levied on packaged and labelled food items such as cereals, pulses and flour. The decision was taken at the GST council meeting, last month. As the new rates came into effect, the phrase 'paneer butter masala' was widely discussed on social media. Following which, the MP tweeted the forward message. The opposition parties, including the Congress, had staged protests against the centre's decision.