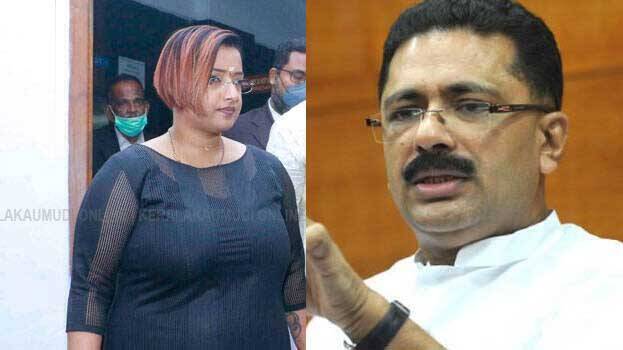 KOCHI: The affidavit submitted by accused Swapna Suresh in the gold smuggling case contains serious allegations against ex-minister K T Jaleel. Swapna alleges in the affidavit that Jaleel and the Consul General were involved in illegal transactions.
The illegal transactions were done through diplomatic channels. Jaleel tried to get special treatment from UAE rulers. Jaleel said that with such special treatment, he will be able to do more business. She also alleges in the affidavit that Jaleel assured the Consul General full support from Chief Minister in all matters.
The Consul General had said that he would start a business with Jaleel. Swapna also states that Jaleel sent a letter to the UAE ruler. Swapna submitted documents including the alleged letter to the court.
Meanwhile, ED said that they are ready to submit the secret statement of Swapna against CM Pinarayi Vijayan and his family to the Supreme Court in the gold smuggling case. The ED has informed the court that the statement can be submitted in a sealed cover if the court demands it.
The Enforcement Directorate clarified its stance on the petition to transfer the gold smuggling case outside Kerala. The ED has filed a transfer petition in the Supreme Court requesting that the trial of the gold smuggling case through diplomatic channels to be shifted to Bengaluru. ED had filed a 59-page petition on July 6. The petition was registered on July 19.