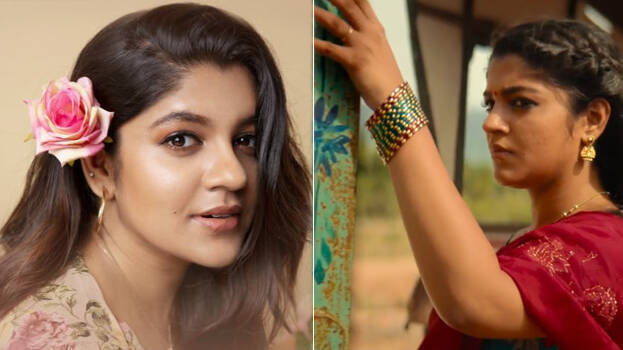 Aparna Balamurali won the National Award for her portrayal of a strong woman on the silver screen. The actress says that since the film's release, she has received widespread compliments for her role 'Bommi' in 'Soorarai Pottru'.
Aparna is now busy shooting for the new Malayalam film 'Utharam' in Pollachi. As part of the National Award announcement, all the media had reached Pollachi to record Aparna's reaction.
"I am very happy. I really don't know what to say. This is a first-time experience. The movie was released during the lockdown. Many people called and congratulated that night. I was tense since morning", Aparna told the media.
"I was tensed about whether I will lose out on the award after so many people came to see me. Sudha ma'am had a terrible desire to get the award. I am standing here only because of the faith that Sudha Ma'am has placed in me. She gave me time to work as an actress. I have done as much as I can with it. There is still a lot of work to be done", she said.
"I came to this field unexpectedly. I had no major idea regarding this. I want to do more good characters. Thank you all. In fact, I am in a different world now", she added.
"The language in Soorarai Pottrru was not ordinary Tamil. The language varies regionally. I underwent training to learn it. This success is the effort of teamwork. Still willing to audition and attend workshops", Aparna added.
Aparna Balamurali made her debut in cinema in 2013 with 'Maheshinte Prathikaram'. She was able to win the appreciation of the audience through that film. Later, she was a part of many films, but she could not play a character like the one she got in the first film.
Aparna's entry into Tamil was as the heroine of Suriya. She did the role of a wife who supports her husband who dreamt of starting a budget airline, and also who follows her own interests.
Aparna had said since the release of the film that she had put in a lot of effort to become Bommi. She says that after the character and the movie became a hit, she started looking for better scripts. Aparna's new movies in Malayalam are Utharam, Padmini etc.