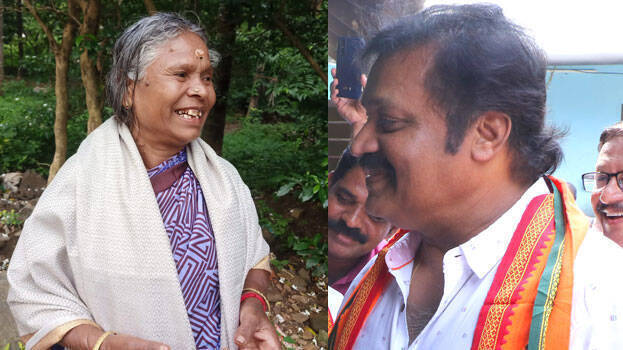 PALAKKAD: Actor Suresh Gopi has congratulated Nanjiamma, who won the National Award for Best Female Playback Singer, via a video call. After Draupadi Murmu, Nanjiamma's name is the most talked about in India now, said Suresh Gopi. The actor said that he did not expect that Nanjiamma would receive such an honour and invited her to come and stay at his house.
In response, Nanjiamma told Suresh Gopi that she felt as if director Sachy himself was speaking to her. "I am very happy. This is the first video call I have received from the cinema field", she added.
Suresh Gopi, who said that he will soon visit Nanjiamma, also asked her to call the prime minister directly. While she said that there were some range issues, the actor assured that he will inform the matter to the BSNL.