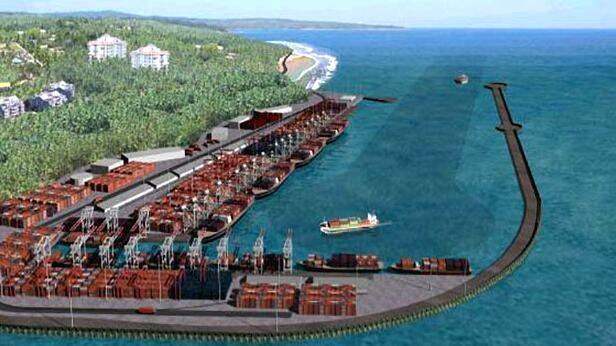 THIRUVANANTHAPURAM: Vizhinjam Adani Ports chief Karan Gautam Adani has assured that the first ship will anchor in Vizhinjam international port, which is the state's big development hope, in March next year. The first phase will be commissioned before Onam next year. This is in light of the situation in Sri Lanka as Colombo port is facing a crisis.
In a meeting with Chief Minister Pinarayi Vijayan yesterday, Karan described the port construction progress and announced the new calendar.
As the Sri Lankan issue escalated, many international logistics firms have explored the possibility of a deep sea port in the Indian Ocean. Therefore, it was agreed in the meeting that Vizhinjam Port should be commissioned as soon as possible.
With the opening of the port, there will be many job opportunities. After the discussions, Minister Devarkovil said that it is hoped that regional disputes will end. The rest of the rehabilitation projects will be completed soon. The company will soon start skill training programs for those in the area to get port jobs.
Government to help with delivery of rocks
Construction of the sea wall has been put on hold until August due to bad weather. Other constructions will be expedited. There is a rock for a year's construction. The government will also help find and deliver more rocks. The Adani Group informed the Chief Minister that the related construction work would start soon. Disputes regarding viability gap and delay in contractual construction will be resolved soon.
Can handle a million containers
850 metres of the 3100 meters long embankment has been completed for the construction of the port. The port will have a capacity to handle one million TEU containers when the first phase is completed at a cost of Rs 7,700 crore.