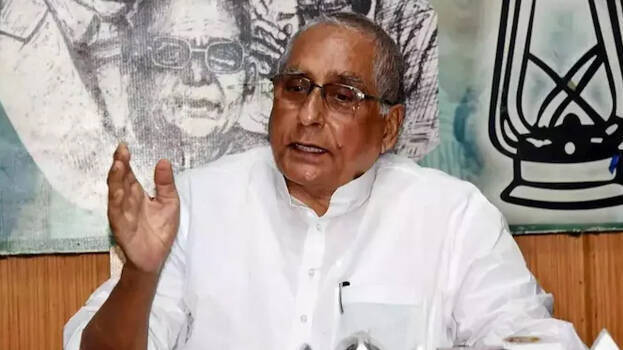 PATNA: Bihar RJD state chief Jagadanand Singh said that most of the Pakistani agents arrested by the country's security agencies are affiliated with Hindus or the RSS. Asked why the Popular Front of India was called an anti-national organization, he said that the PFI was formed to defend the RSS and protect the Muslims.
He asked why the organization is branded as anti-national when all they want to do is serve their community. He also questions if talking to one's relatives in Pakistan now considered anti-national or a security issue for India. When a community which is afraid of RSS forms an organization to serve its own people, why are they called rioters and anti-nationals, questioned Singh. Why it was considered an anti-national act for Muslims in the country to speak to their relatives in Pakistan? His remarks have stoked a controversy by now. BJP MLC Santhosh Singh demanded a case against RJD leader for supporting the anti-nationals.

Meantime, congress leader Asit Nath Tiwari responded that BJP and RJD are playing communal politics. The tension between Hindus and Muslims is maintained in society and the BJP continues its gains. RSS instills fear in the minds of 80 percent Hindus about 16 percent Muslims and RJD is doing the same. Tiwari said that these two parties are doing this for their political gain.