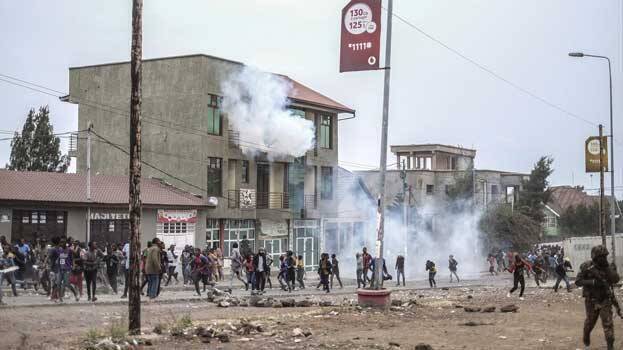 NEW DELHI: Two Border Security Force (BSF) soldiers, who were on a UN peacekeeping mission in Congo, died on Tuesday after suffering fatal injuries in a violent protest.

Some groups had given a call for week-long agitation throughout Congo. Beni and Butembo, where 2 BSF platoons were deployed, were on high alert. On Tuesday the camp of Morroco Rapid Deployment in Butembo, where BSF platoons were stationed, was surrounded by protestors. Congolese police and army reached out to the spot but could not control the violent crowd estimated to be at over 500.

In the attack, two BSF personnel succumbed to fatal injuries.
"Deeply grieved at the loss of lives of two valiant Indian peacekeepers of the BSF in the Democratic Republic of Congo. They were part of the MONUSCO. The perpetrators of these outrageous attacks must be held accountable and brought to justice," External Affair Minister S Jaishankar tweeted.

"Deepest condolences to the bereaved families," the tweet added.