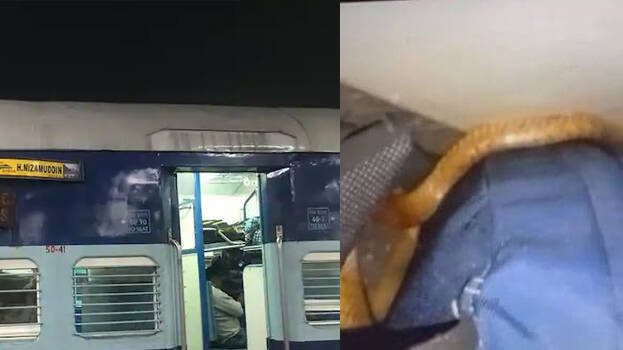 KOZHIKODE: The passengers of Thiruvananthapuram-Nizamuddin Express panicked after seeing a snake. The snake was noticed in the train last night. One of the passengers saw the snake in between the berths of S 5 sleeper coach when the train reached Tirur. He later showed the snake to the other passengers.
When one of the passengers stabbed the snake with a stick, the others pleaded to leave it alone. The snake was later seen crawling away through the compartment. The ticket inspector immediately informed the railway control board. However, their reply was to examine when the train reaches Kozhikode.
The train reached Kozhikode at 10 pm. Though a search was conducted, the snake could not be found.