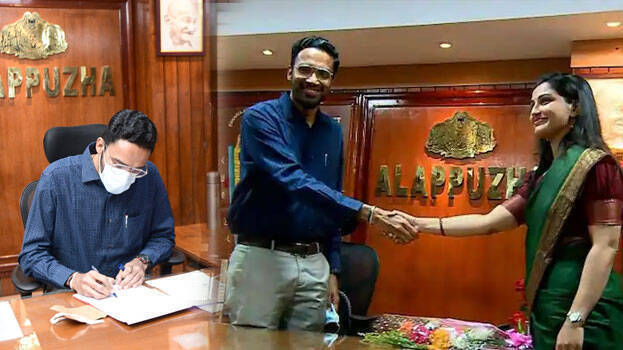 ALAPPUZHA: It has become a common sight for governments to claim themselves to be symbols of digital India and advanced technologies of the new age. Social media has been instrumental in bringing about revolutionary changes in governance among others. Earlier, complaints had to be brought in-person before the authorities, but now the complaint redressal system has also undergone numerous changes.
There have been several incidents in Kerala itself where the authorities listened to complaints of the people via social media and offered solutions to their grievances. It is relatively common for the public to share their issues and complaints to collectors, ministers and MLAs through the comment boxes of social media platforms, including Facebook.
While most of the public servants listen to the public queries via new media, Alappuzha District Collector Sriram Venkataraman has taken a contradicting move. He has disabled the comment box on the Alappuzha District Collector's official Facebook page.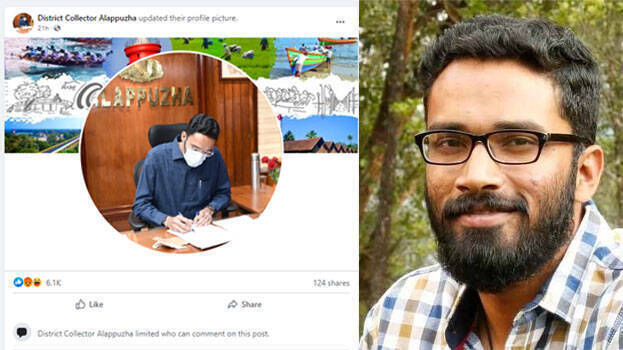 If people used to communicate through same page when previous collectors were in charge, it is not possible now. The collector has failed to realize that it is not his personal Facebook account. Through his move, Sriram Venkataraman has blocked one of the easiest methods of communication for the people to bring their demands and complaints to the notice of the authorities.
Strong protests are likely to erupt against this undemocratic action by the collector. If Sriram Venkataraman has forgotten that apart from people's approvals, the authorities also need to listen to their criticisms, now would be the appropriate time to remember it.
Sriram Venkataraman, an accused in the murder of journalist K M Basheer, took charge as the Alappuzha District Collector only recently. He took over from his wife and outgoing collector Renu Raj. Earlier, the Congress had staged protests against the government's decision to appoint Venkataraman as the Alappuzha district collector. Renu Raj has been appointed the district collector of Ernakulam.