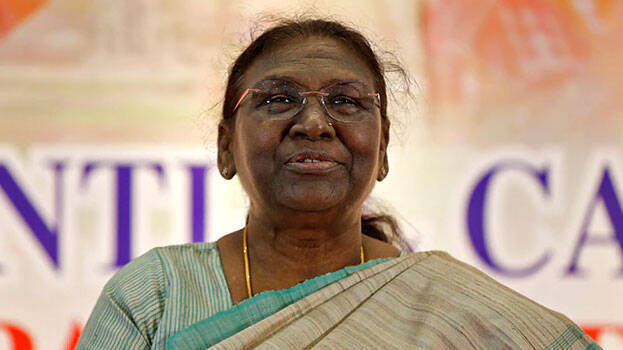 NEW DELHI: Congress MP Adhir Ranjan Chowdhury has stoked a controversy by calling President Draupadi Murmu as 'Rashtrapatni'. In a video circulated on social media, Chowdhury is seen addressing the president as Rashtrapatni. The BJP members in the parliament have brutally criticized the MP's remarks in a protest led by Smriti Irani.
Ahead of the Lok Sabha session, Smriti Irani conducted a press conference in connection with the incident. Following which, she raised the issue in the upper house as well. In Rajya Sabha, the issue was pointed out by Finance Minister Nirmala Sitharaman.
"Sonia Gandhi sanctioned the humiliation of a poor woman who ascends to the highest office in this country. Apologies to the nation. Sonia Gandhi should apologise to the tribal, poor and woman of the country", said Irani. It is a sexist comment and the Congress leadership should apologise, said Sitharaman.
However, Sonia Gandhi responded that the it was a slip of tongue and Chowdhury has expressed regret over the incident.