Fazil is a director who has gifted some evergreen hits to the Malayalam cinema. 'Malayankunju' is the latest film produced by Fazil, who has excelled as a screenwriter and producer. The movie, directed by debutant Sajimon, starring Fahad Faasil, had received wonderful response from the viewers.
The film also features actors such as Indrans, Jaffer Idukki and Rajisha Vijayan. The script and cinematography is by Mahesh Narayanan. The music is by A R Rahman.
Now, Fazil has shared his experiences in the film industry in a special interview with Kaumudy Movies.
"The audience have changed a lot. If I want to be a director again, then I first have to be a student. I need to learn direction once again. The way to do that is to produce. I need to understand the audience' response. I had told Fahad to do a film like this. As soon as I heard the story of Malayankunju, I felt that it was a subject that no one had ever thought about. It was a call for me to return to cinema.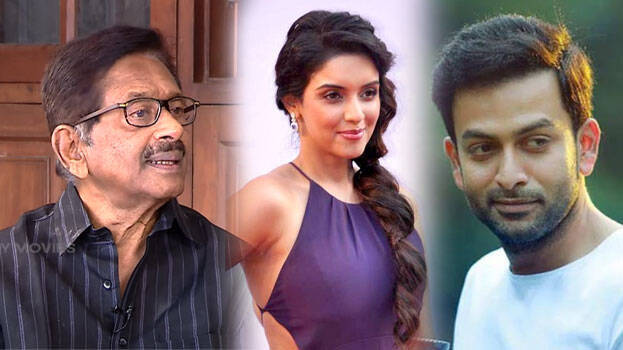 I did not introduce Fahad thinking that a director could introduce his son. I interviewed Fahad for two to three days and showed it to others, including Mammootty and Mohanlal. I introduced him only after getting a positive response. Later, Fahad went to US for his studies. To those who asked if Fahad had absconded, I told them that his field is cinema and he will come back. He came back", said Fazil.
"I made a script ready for a movie. I initially called Prithviraj and Asin for interview. But I could not develop the story. That project did not work. When I introduce someone, I feel scared. It seems as if I am ruining their future. I was afraid to introduce Kunchacko Boban too.
Krishnachandran and Sreeja had dubbed for Chakochan and Shalini in 'Aniyathipraavu'. After the film's preview, I saw them both running out of the theatre. Later, I spotted them crying and asking themselves whether they themselves had done it", added Fazil.