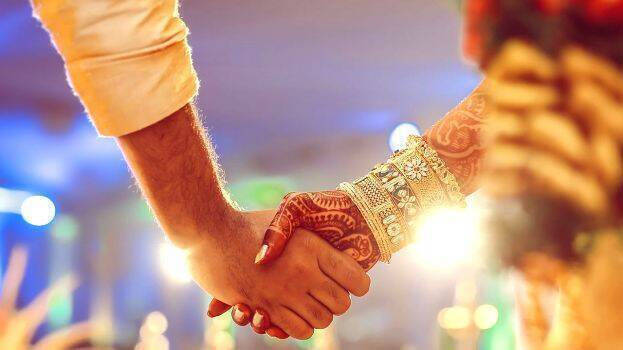 KANNUR: Two grama panchayats in the state have come forward to assist youths in marriage. A model has been put forward by the chief minister's panchayat Pinarayi and Pattuvam panchayat near Taliparamba. The registration is open for those who have attained a minimum age of 35. The panchayat will prepare the list of suitable candidates after looking into their age and educational qualification. Horoscope, caste and religion are not mandatory. Dowry is prohibited. In the scheme Sayujyam, launched by Pinarayi panchayat, online registration facilities are also available.
The project of Pattuvam panchayat is named 'Navamangalyam'. The panchayat will form a sub-committee for marriage consultation. If two people like each other, then a counselling session will be conducted. If the couple are willing to get married through a simple ceremony, it will be done at the panchayat's expense. If it is an expensive ceremony, then the expense should be borne by the couple themselves. If people are willing for a mass wedding, then the panchayat is ready for that too.
The marriage registration will begin in Pinarayi panchayat on Sunday onwards. A website is also being designed. Letters have been sent to other panchayats in search of brides and grooms.
"The Sayujyam scheme is a relief and hope for those who have crossed the marriage age", said K K Rajeevan, Pinarayi panchayat president.
"We hope that Navamangalyam project will be an inspiration for other panchayats as well", said P Sreemathy, Pattuvam panchayat president.