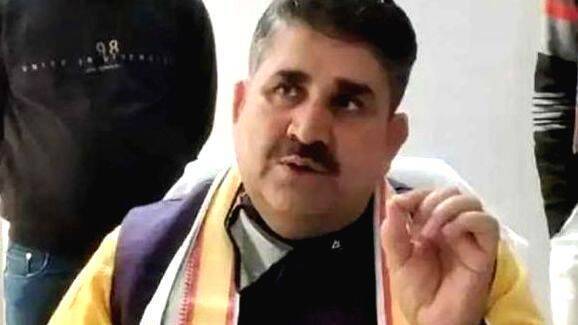 MUZAFFARPUR: Bihar Minister Ram Surat Rai said that if people are alive in India after Covid, it is because of Prime Minister Narendra Modi. The minister's comment was during a public meeting at Muzaffarpur. 'PM Modi developed the vaccine during the pandemic and administered free doses to the citizens. He did a great job and that's why many people are still alive in India,' said Ram Surat Rai.
The minister added that after the Covid-19 pandemic, many countries are facing severe economic crisis, but the work to strengthen the economy in India is going on at a fast pace. Ram Surat Rai also said to talk to Pakistanis to know the difficulties caused due to economic recession. He stated that everybody knows the situation in Pakistan clearly through news channels. He added that while Pakistanis are suffering, Indians are living in peace.
Earlier this month, Prime Minister Modi had said that the government's decision to provide free booster doses of Covid vaccine to all citizens above the age of 18 would increase India's vaccination rate and create a healthier country.