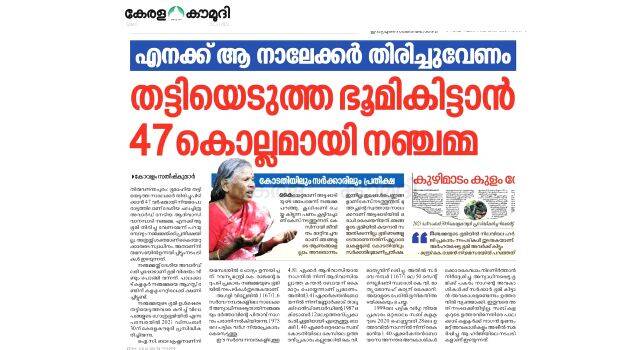 THIRUVANANTHAPURAM: Although there are several complaints about tribal land alienation in Attapadi, a solution has not been taken as the revenue officers and politicians support such people. The revenue officials have agreed to listen to Nanjiyamma's complaint in the wake of her receiving National award for best singer.
There was an attempt on last Saturday to seize three acres of land of tribals. The land belonged to village head Gathan, but the tribals resisted this attempt.
It is alleged that the revenue officials are helping the land mafia without checking the documents produced by the tribals regarding the ownership of the land. First they take the tribal land on lease and then refuse to return it. Later they create documents which confirms their ownership.