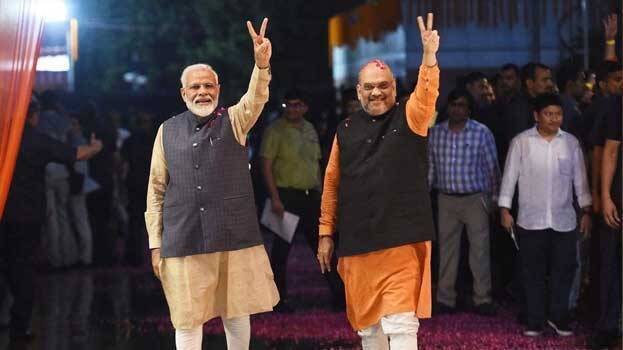 PATNA: The BJP will face the 2024 parliamentary elections under the leadership of Prime Minister Narendra Modi, said Union Home Minister Amit Shah, while addressing the joint national executive committee meeting of BJP's seven national frontal organizations.
"The BJP will face elections under Modi's leadership and form the government for a third time. The charismatic pull of Modi and the works done by the central government will help the BJP romp home in the Lok Sabha elections with more seats than what it had won in 2014 and 2019 elections", said Amit Shah.
Meantime, party general secretary Arun Singh said that all the existing alliance partners of the BJP, including the allies in Bihar, will remain in the NDA in the 2024 Lok Sabha elections.