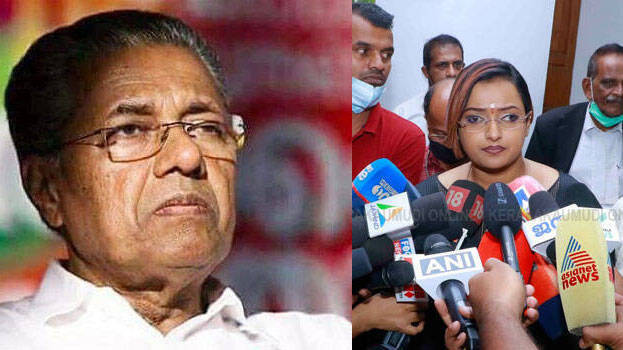 KOCHI: Swapna Suresh reiterated that protocol was violated during Sharjah ruler's visit to the state. She alleged that the ruler's itinerary was changed without the permission of the ministry of external affairs. The ruler was moved to the capital city as per the directive of Chief Minister Pinarayi Vijayan and his principal secretary M Sivasankar.
'The ruler was scheduled to reach Kozhikode. There are proofs for it. Neither the programme in Thiruvananthapuram nor the visit to Cliff House was informed to the ministry of external affairs. The chief minister violated the protocol and committed a crime affecting the country's security. As per the instructions of the chief minister and Sivasankar, she said that she informed Manoj Abraham and asked him to inform the SP on duty of Leela Hotel to change the route of the ruler and bring him to the Cliff House. All this was done for the IT business of Veena Vijayan,' alleged Swapna.

Meantime, a secret meeting was held between chief minister's wife Kamala Vijayan, Nalini Netto IAS and me at the Cliff House. Swapna alleged that Kamala Vijayan asked how much gold should be presented as gift for Veena's business to flourish. She said the chief minister requested all help for his daughter to do business. She said she has all the visuals of the meeting held between Veena Vijayan, Kamala Vijayan, K T Jaleel and the Sharjah ruler. She said she will hand over them to the media soon.