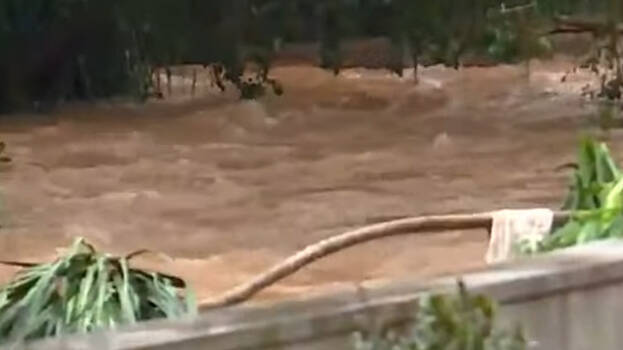 KANNUR: Landslides were reported in four places in Kannur, namely Poolakutty in Kanichar, Vellara, Chekyeri in Kolayad panchayat and Poolakkundu. Three people, namely Chandran (55) of Vellara, a two-year-old girl from Nedumpuramchal and a resident of Vellara S T colony, went missing. Of which, the body of the girl, who was washed away, has been found.
Four people had lost their lives in the rain damages, last day. The dead were identified as V M Chandy (Biju, 50), his children Feba Chandy (24) and Blessy Chandy (18), and Kilson (20), a native of Kanyakumari.
Search is underway to find the missing people. The district collector has sought the assistance of the army for rescue operations. Five vehicles have been washed away in the area. The people residing in low-lying areas have been evacuated.
Meantime, heavy rains are continuing in Thrissur. The district administration has advised residents to remain extremely cautious as water level is rising in Chalakudy river. Widespread rains are reported in Ernakulam as well. The KSRTC bus depot in the district has been flooded. The Aluva Shiva Temple got completely submerged under water. A landslide has also been reported in Nelliyampathy, Palakkad.
In the wake of the ongoing heavy rains, Chief Minister Pinarayi Vijayan has warned of crisis and directed everyone to remain alert. All the districts have been provided with Rs 1 crore to face the rain crisis. A 24-hour control room has been opened in the revenue minister's office. Phone no. 807 8548 538.
Fishing boat trapped in sea
A fishing boat got trapped in the west sea of Thottapally, Alappuzha and is unable to reach the coast due to rough waves. There are six Malayalees and four Bengal natives in the boat. The coast guard has been tasked with the rescue operation.